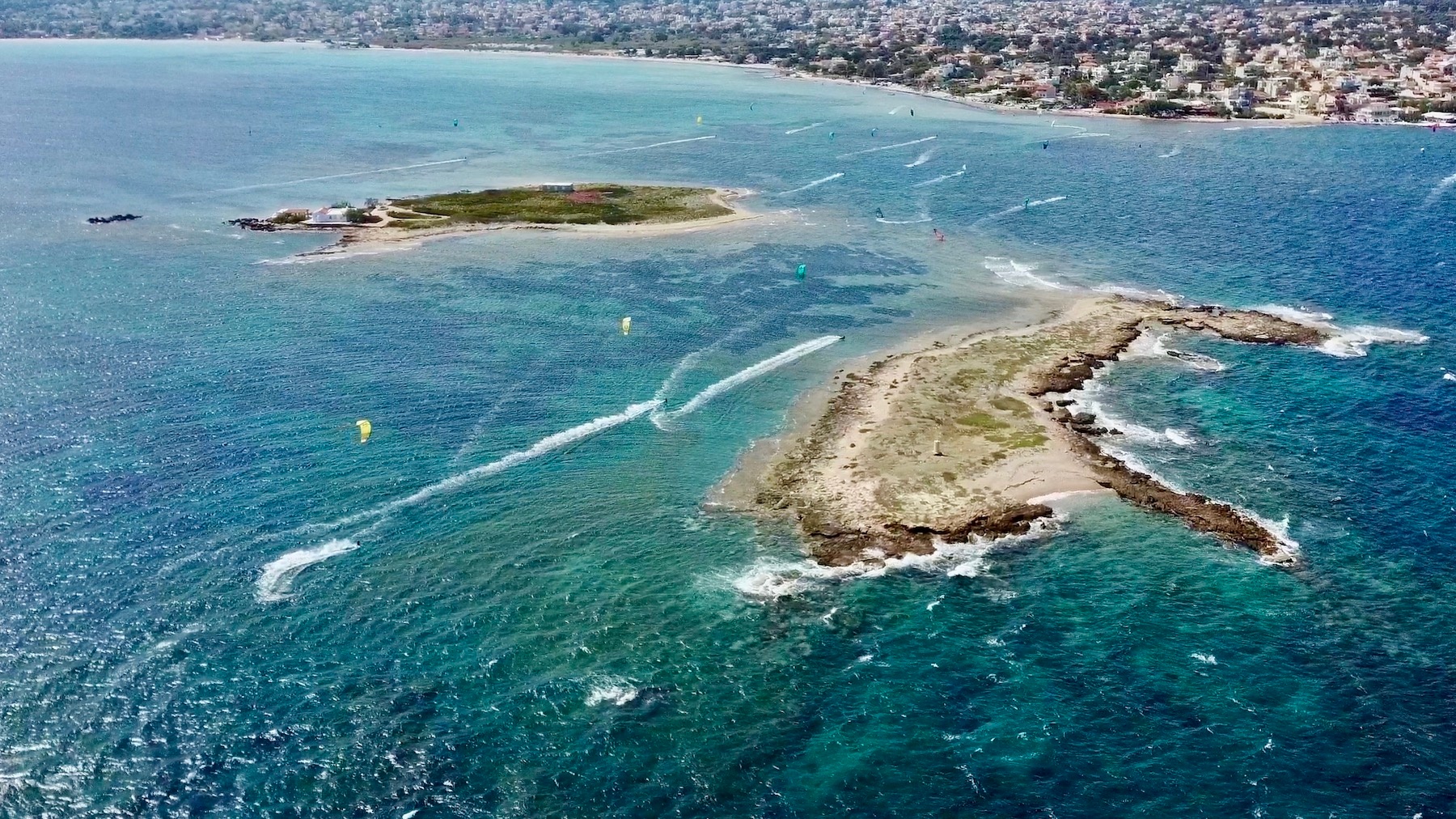 Nissakia Loutsa
A hidden kitesurf paradise in Athens
Welcome to Nissakia Loutsa, a beautiful location on the east coast of Greece that is perfect for kitesurfing enthusiasts. This region boasts a plethora of natural beauty, including crystal clear waters, golden sand beaches, and stunning sunsets.
The best time to visit Nissakia Loutsa for kitesurfing is between July and September. During these months, the wind conditions are ideal, with wind almost every day.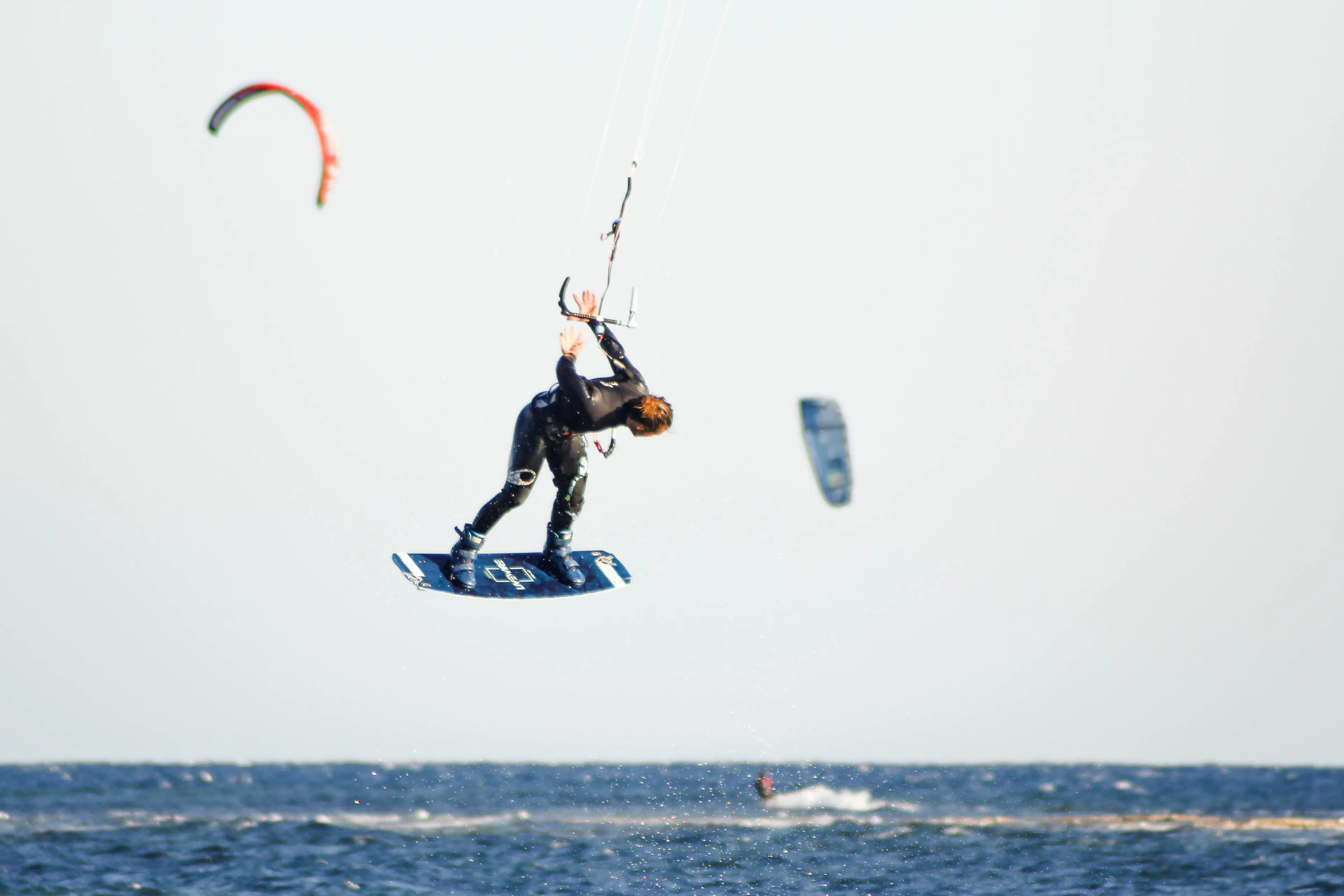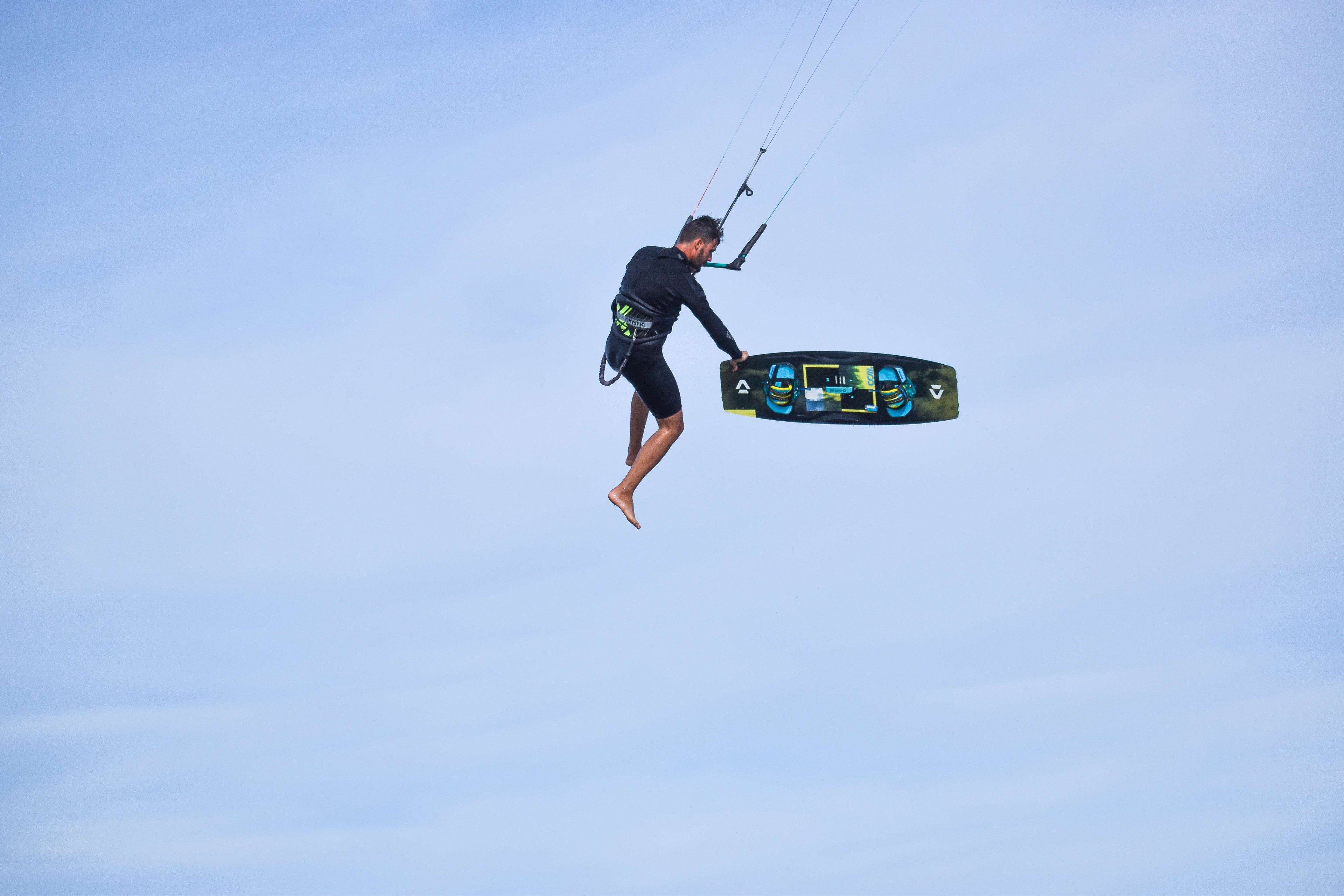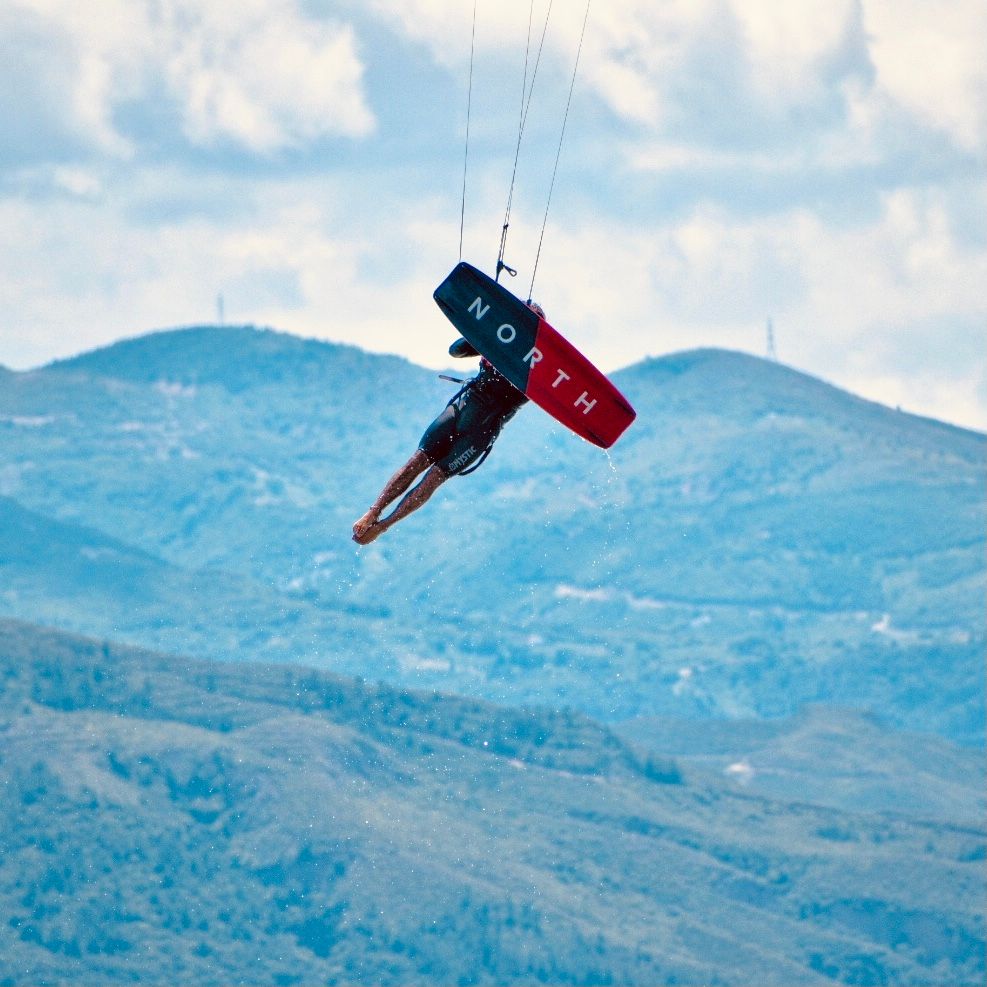 Coaching on an uninhabited island
We take our clients to a small uninhabited island located near Nissakia Loutsa, where we conduct all our coaching sessions. This location is perfect for those who want to improve their kitesurfing skills in a secluded and peaceful environment.
Cafes and Restaurants
There are several cafes and restaurants located near the kitesurfing spot, where you can take a break and enjoy some delicious local cuisine.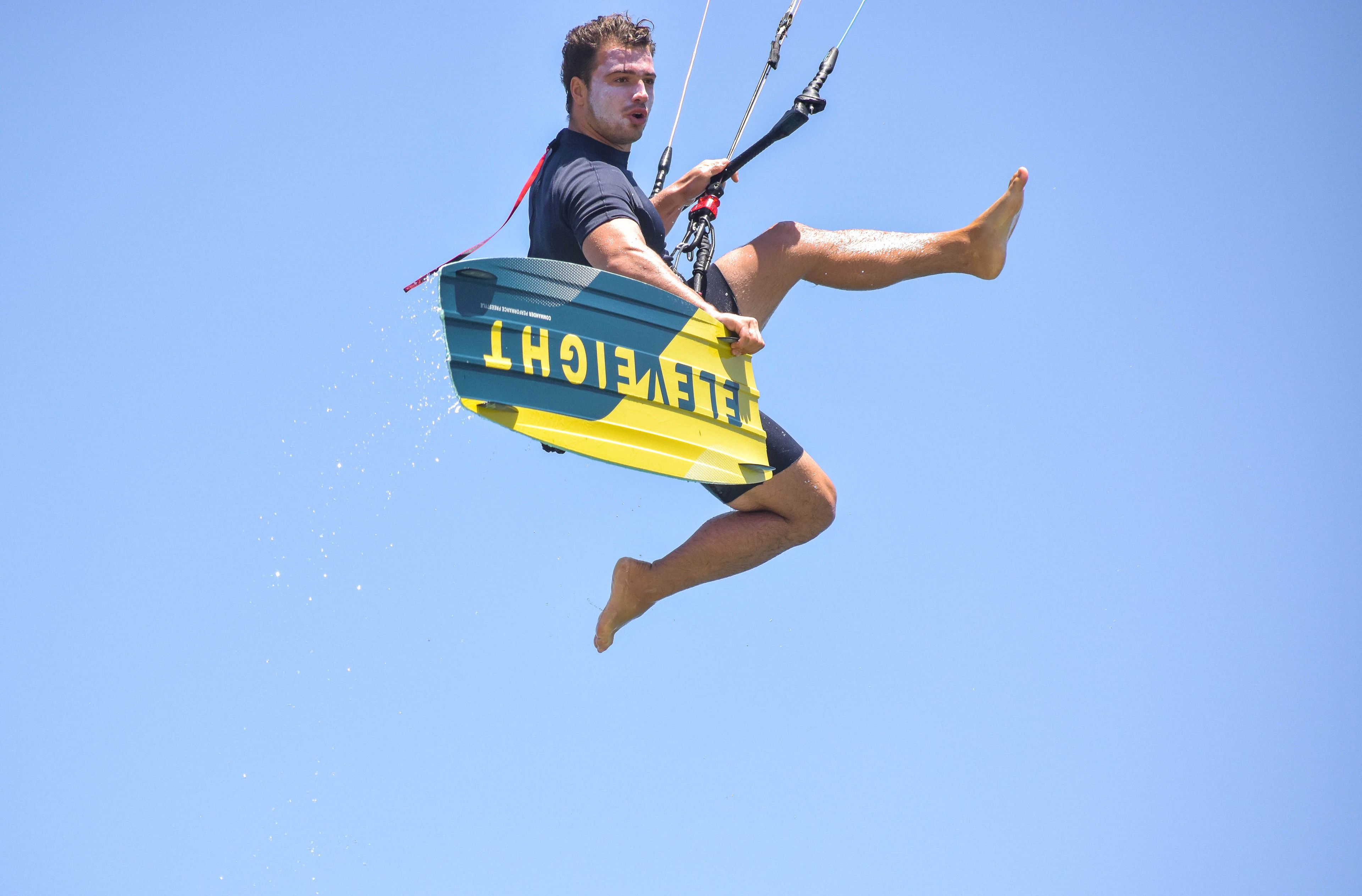 Weather & Wind conditions
Nissakia Loutsa is known for its sunny weather, providing an idyllic setting for kitesurfing enthusiasts to enjoy their sport in a stunning natural environment. The wind in Nissakia Loutsa ranges from 15 to 30+ knots and comes from the North. Although a wetsuit is not always necessary, many people prefer to use a shorty to keep warm during the cooler months.
Book Now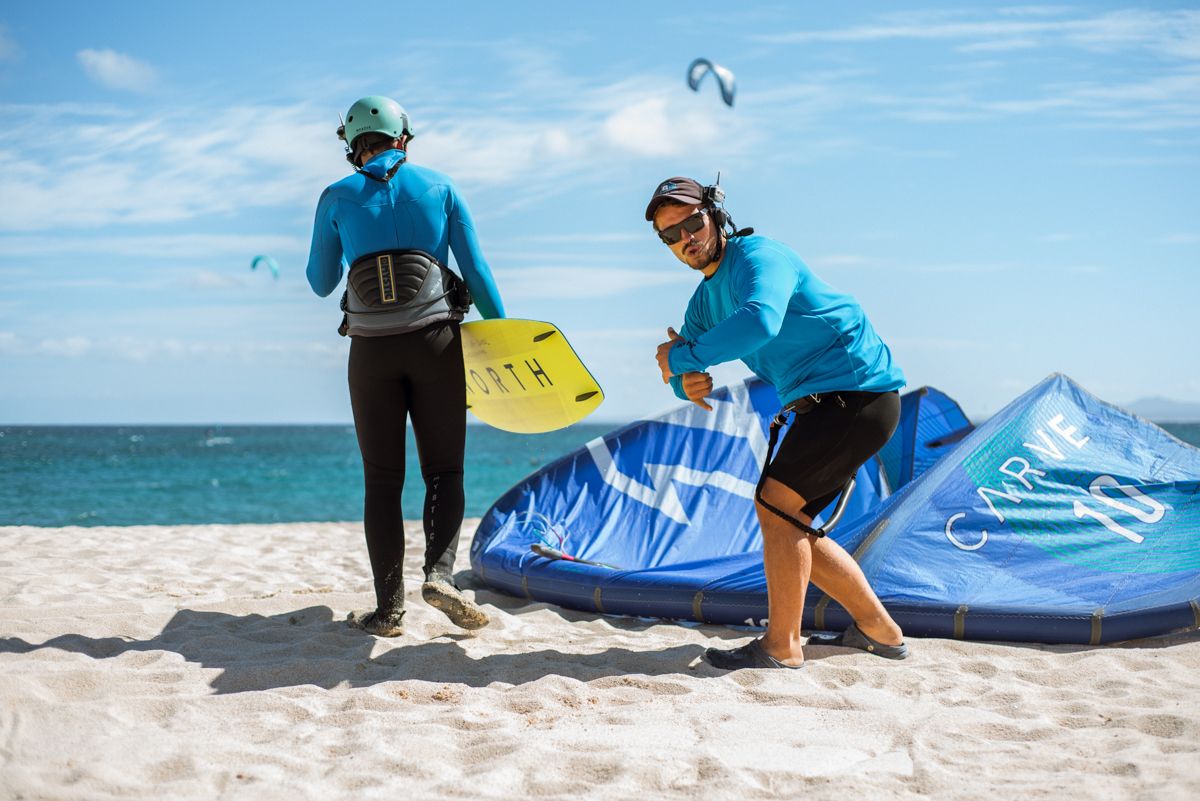 Rescue Boat and Radio Communication
To ensure that our clients have the best kitesurfing experience, we always have a rescue boat on standby in case of any emergencies. Additionally, we use radio communication to provide guidance and improve the overall customer experience.
Join us For Your Next Kitesurfing Adventure
At Windy Quests, we're passionate about kiteboarding and committed to providing the best possible experience for our clients. Our team of expert coaches, physiotherapists, and staff will ensure that you have a safe, fun, and rewarding experience. Moreover, our location in Nissakia Loutsa provides the ideal conditions for advanced kiteboarding, with strong and consistent winds and flat water. Come join us and experience the thrill of big air kiteboarding in Greece!
Book Now