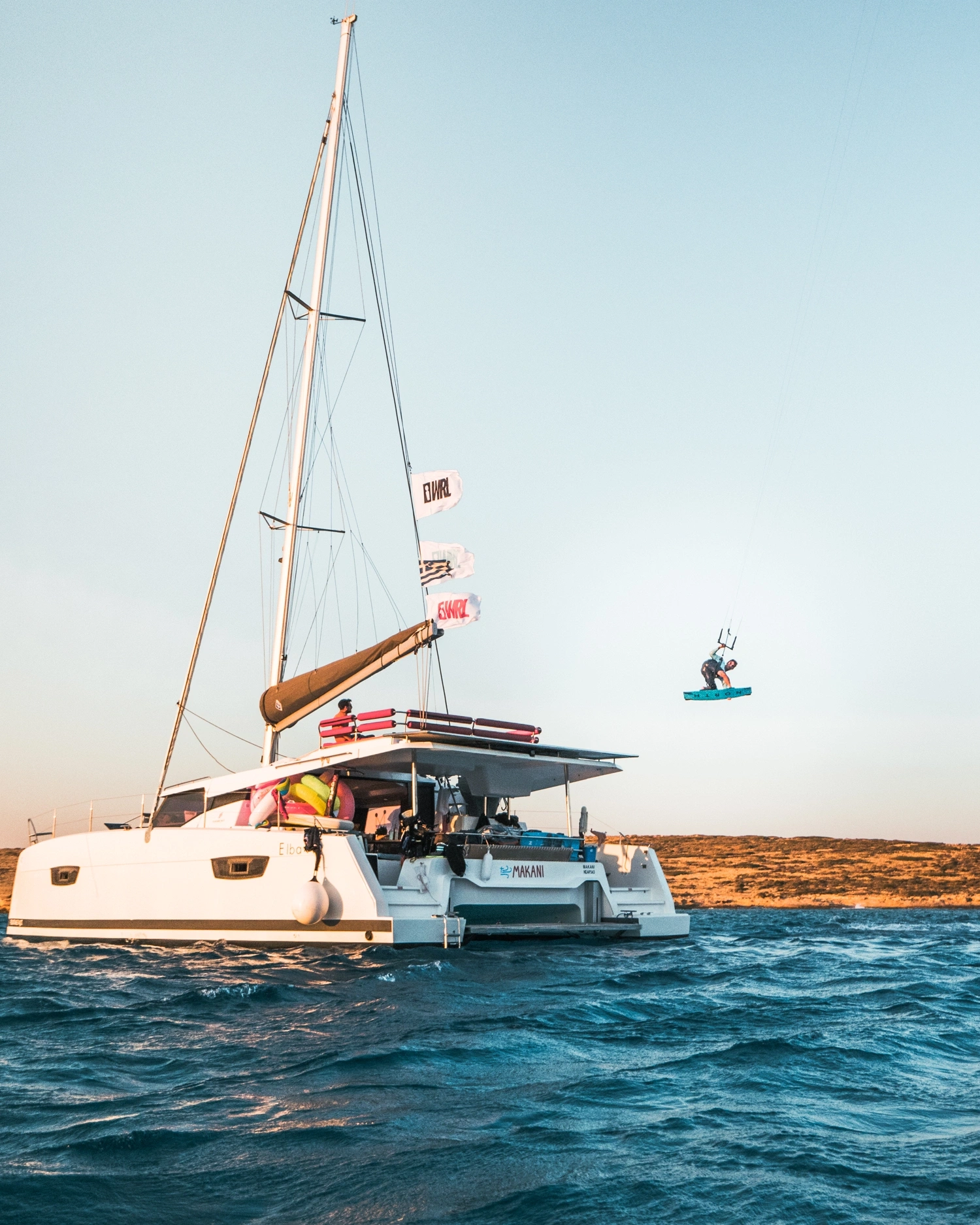 Kitesurfing trip
on a luxury catamaran
Embark on an Unforgettable Kitesurfing Adventure in Greece
Embark on a journey of a lifetime on our luxury catamarans and experience the ultimate kitesurfing adventure in Greece. With the wind in your hair, you'll travel to some of the most picturesque locations in Greece, where you can perfect your kitesurfing skills and experience the natural beauty of the country. Our expert team will guide you through your journey, ensuring that your experience is nothing short of unforgettable.
A unique kind of island hopping
Looking to experience island hopping like never before? Look no further than our kitesurfing trip on a luxury catamaran! Our team is dedicated to making your trip truly unforgettable, and that means going above and beyond to arrange anything you may need during your journey. From top-of-the-line equipment to expert instructors, we have everything you need to take your kitesurfing skills to the next level. And when it comes to exploring the stunning Greek islands, our team is here to help you plan the ultimate itinerary, tailored to your interests and skill level. So sit back, relax, and let us take care of everything. Book your dream kitesurfing trip now and get ready for a unique kind of island hopping that you'll never forget!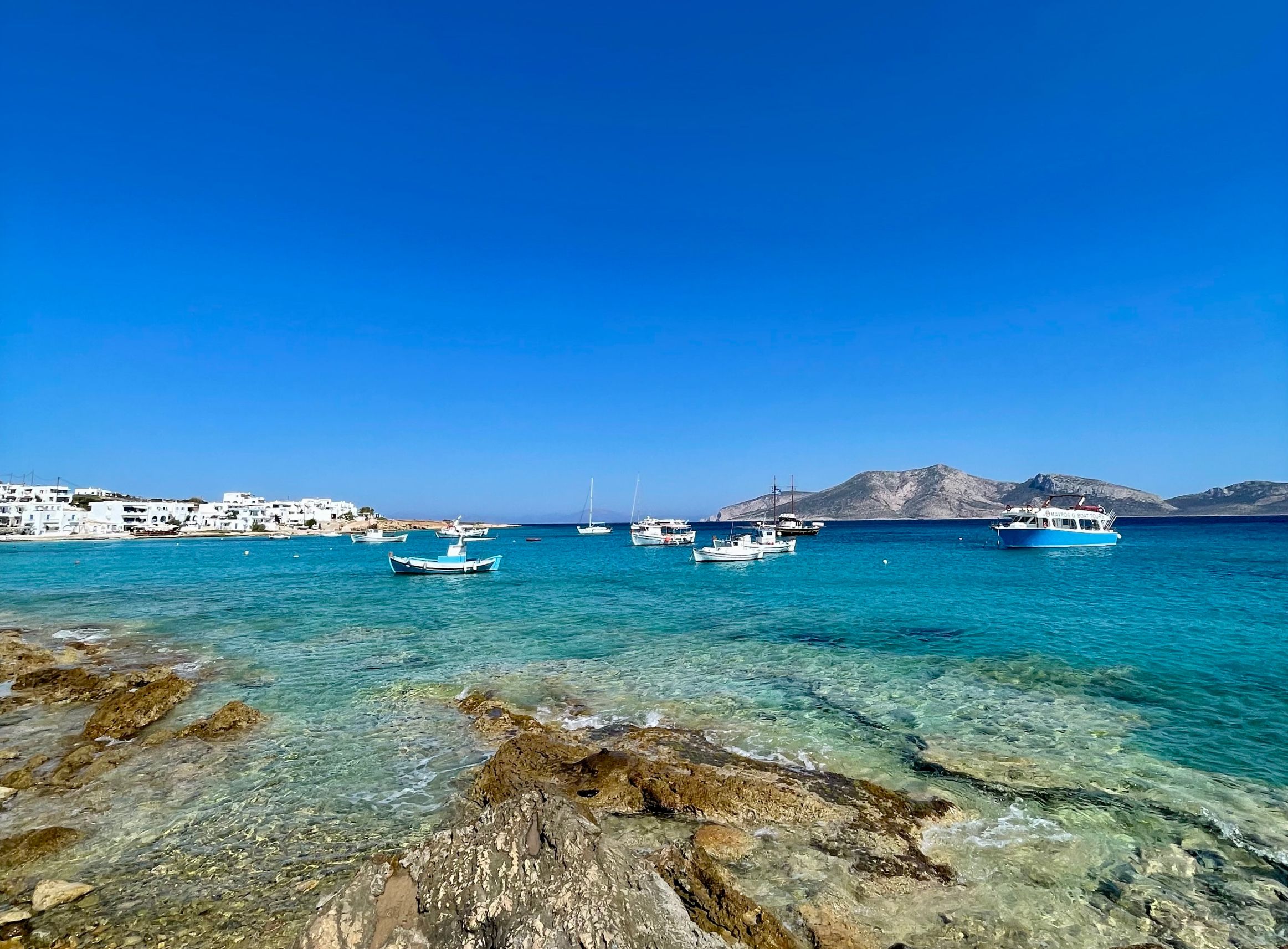 Discover Breathtaking Greek Destinations
Greece is home to some of the most beautiful and unspoiled spots in the world, and our kitesurfing trip will take you to some of the best of them. From the sandy beaches of Paros to the crystal-clear waters of Naxos and Mykonos, you'll have the chance to explore some of Greece's most stunning destinations. We offer an array of itineraries, and our expert team will work with you to customize your trip to suit your needs and preferences.
Book Now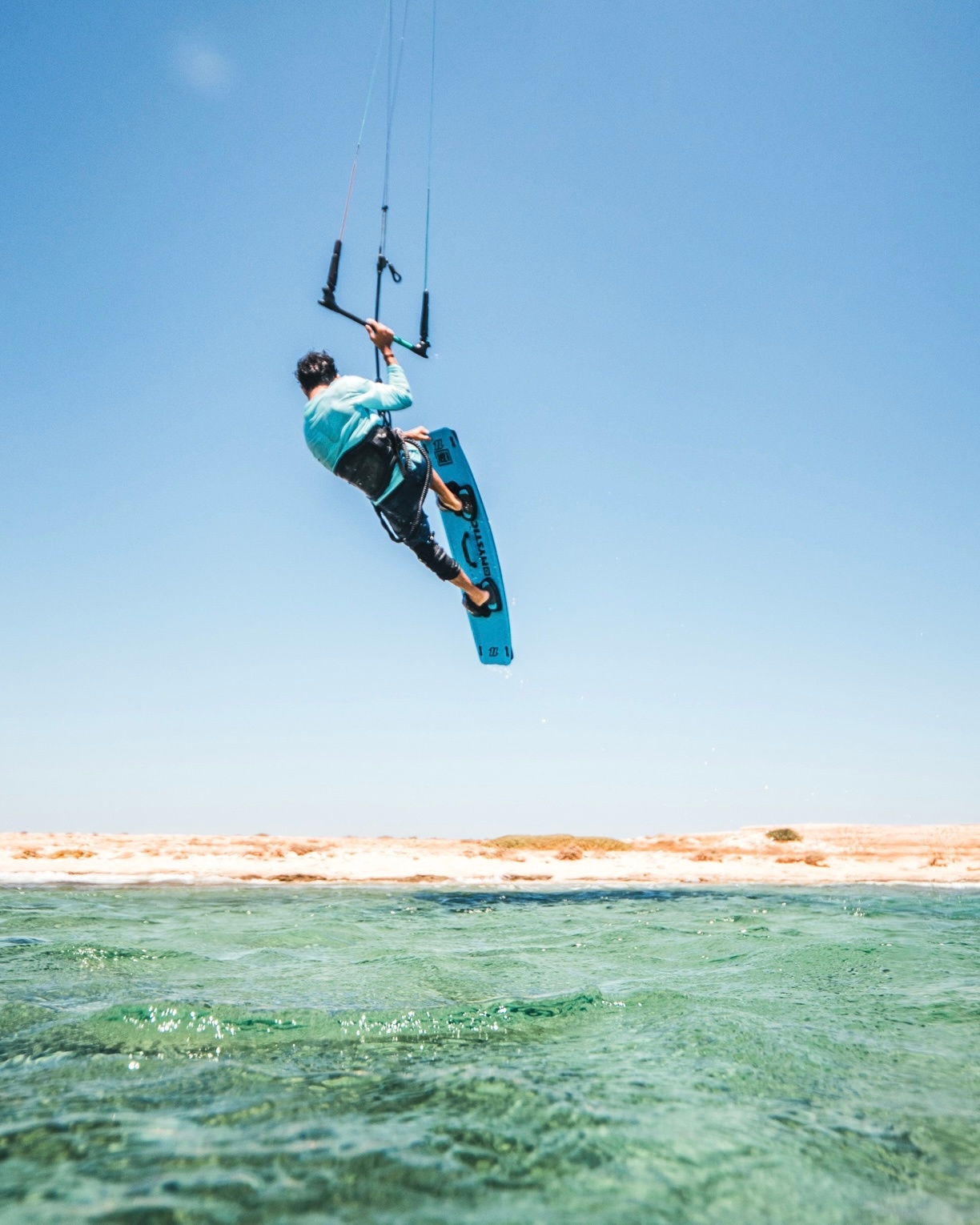 Plan Your ideal Kitesurfing Itinerary
When you book a kitesurfing trip with us, you're not just getting a pre-packaged itinerary. We understand that everyone's needs and preferences are different, which is why we offer a fully customizable experience. Our team of experienced locals will work with you to create the perfect kitesurfing itinerary based on your skill level, interests, and desired pace of travel. With our insider knowledge, you'll discover hidden gems that only locals know about. Trust us to take care of all the details so that you can focus on enjoying the perfect kitesurfing trip tailored just for you.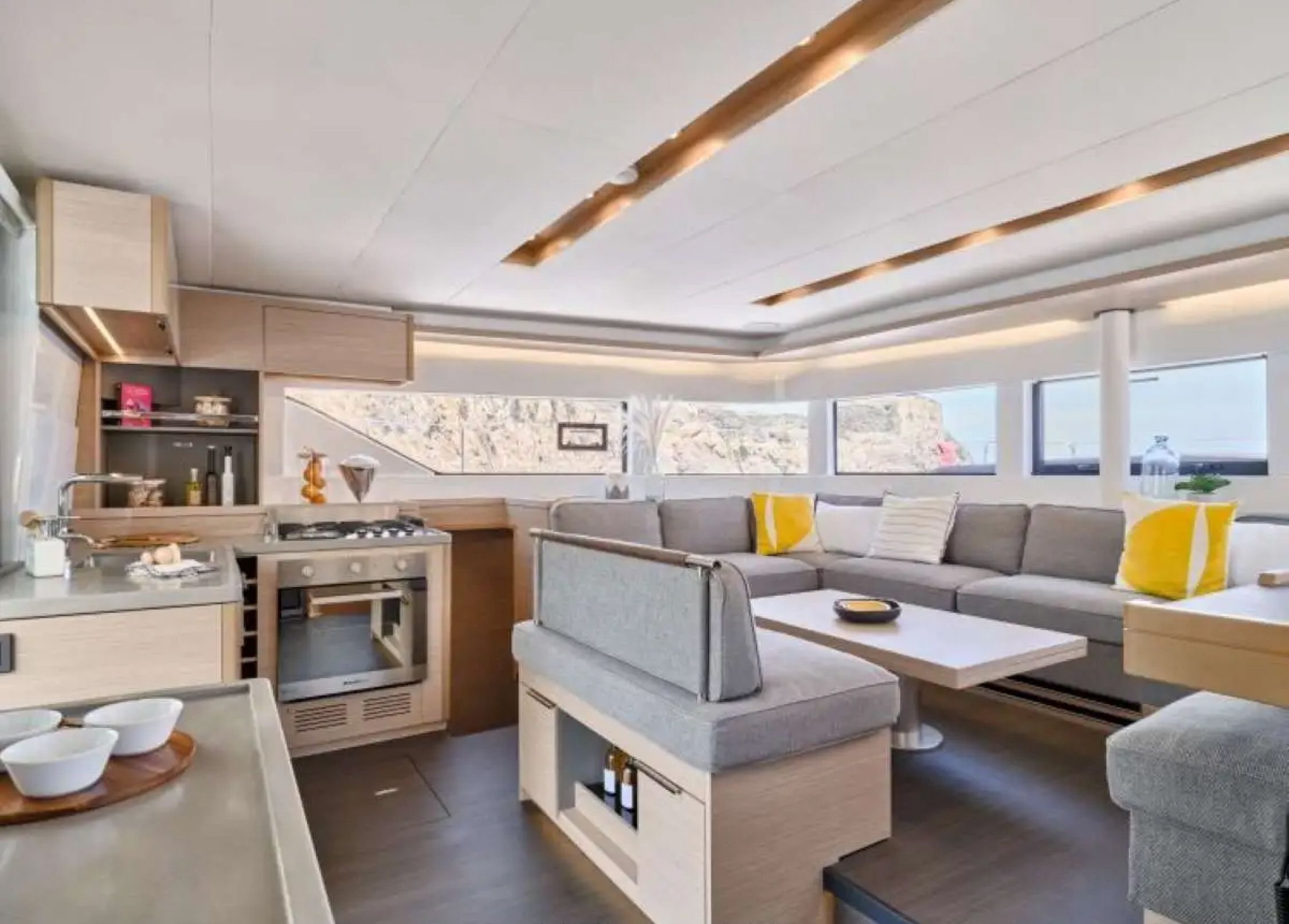 Sail in Style on Our Luxurious Catamarans
Our luxurious catamarans offer you the chance to sail in style while experiencing the beauty of Greece. Our catamarans are equipped with state-of-the-art facilities and offer ample space for relaxation and kitesurfing gear storage. You'll enjoy comfortable accommodation and access to all the amenities you need for an unforgettable trip. Our experienced team will ensure that you feel at home on our catamarans and will work to make your kitesurfing adventure one to remember.
Book Now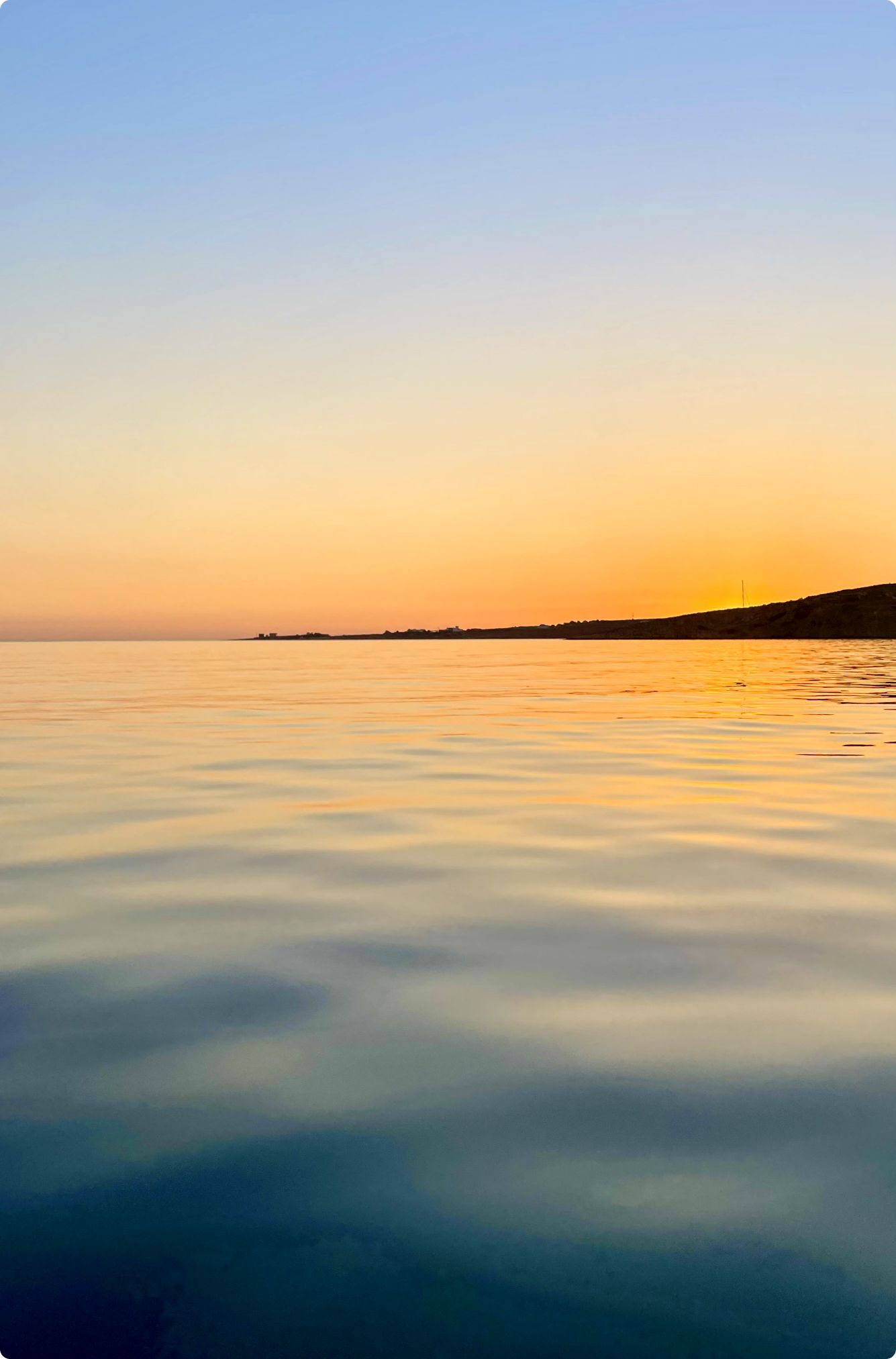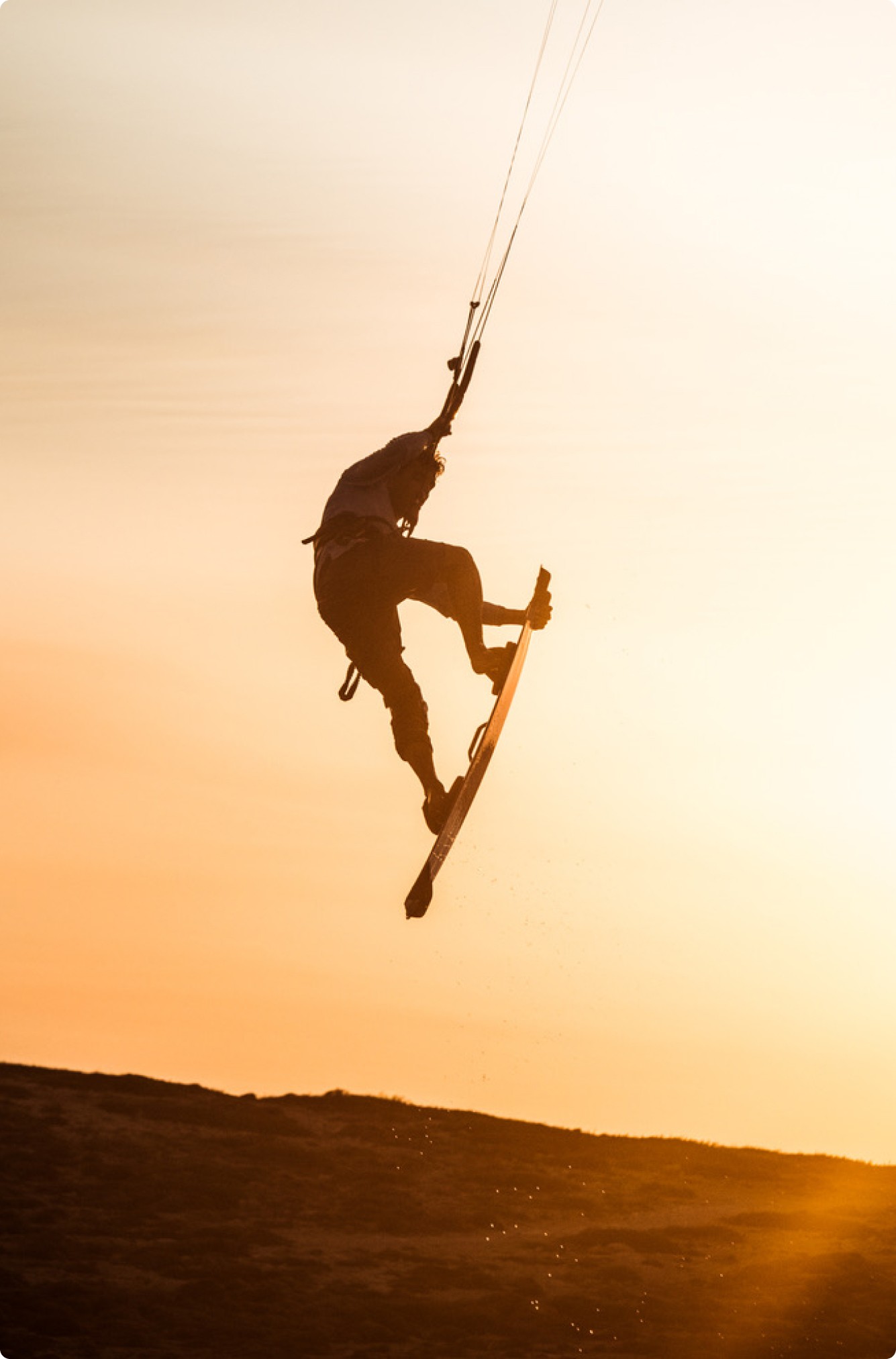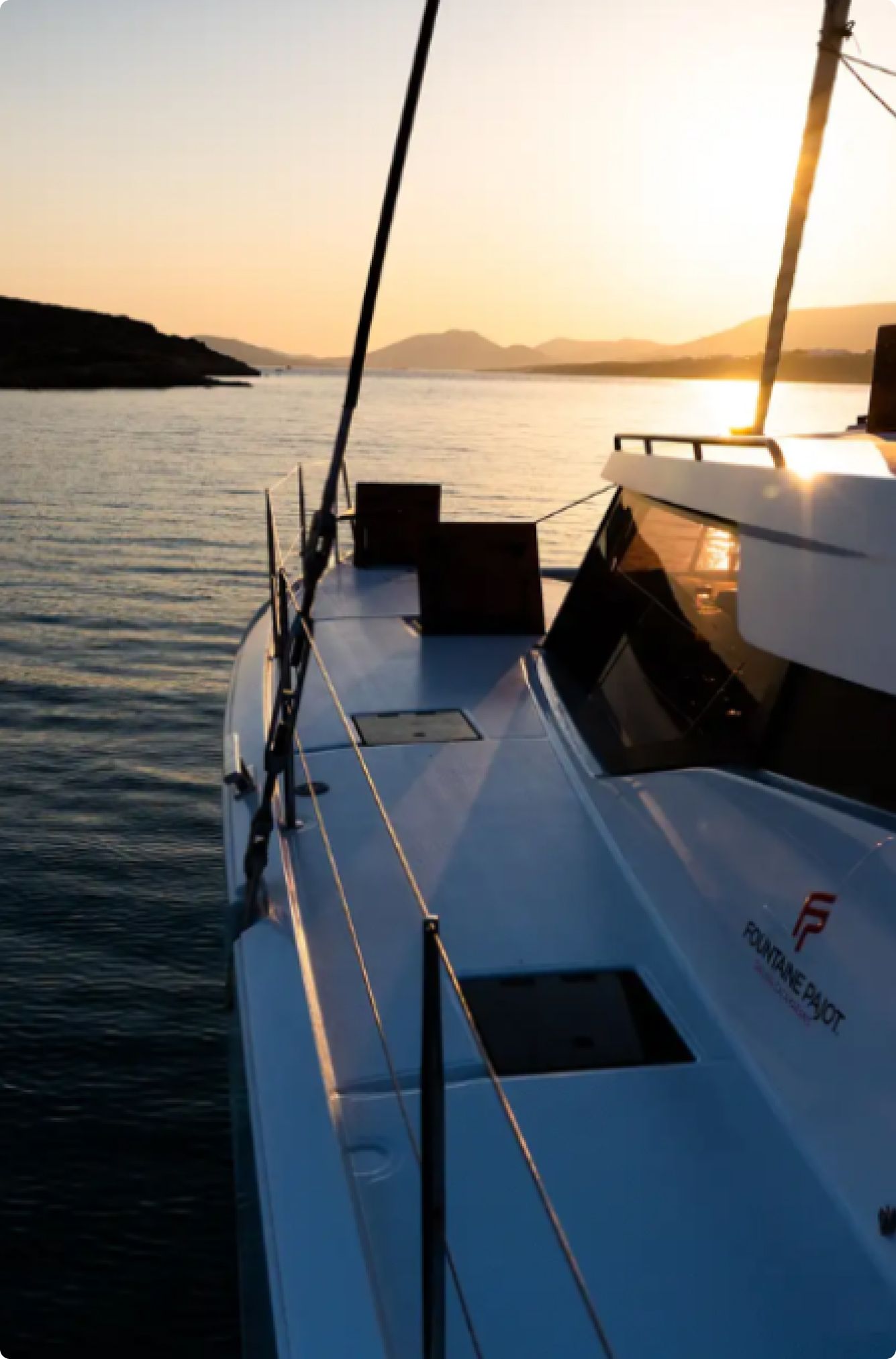 Discover Greek Culture and Cuisine
Our kitesurfing trip offers you the chance to immerse yourself in Greek culture and cuisine. You'll have the chance to explore some of Greece's most vibrant cities, try local delicacies, and experience the warm hospitality of the Greek people. From small villages to popular national treasures, you'll have the chance to explore some of Greece's most iconic destinations and learn about the country's rich history and culture.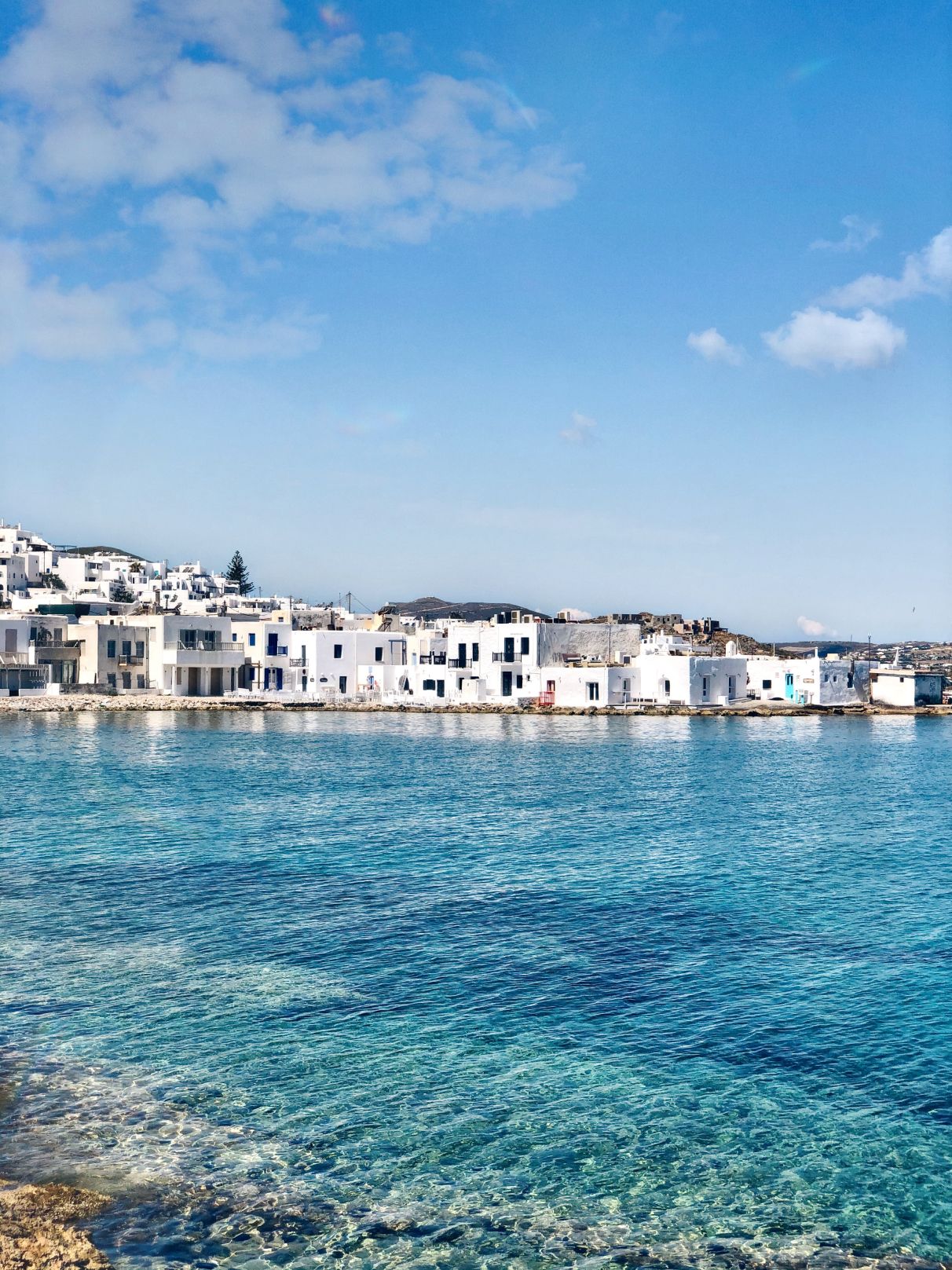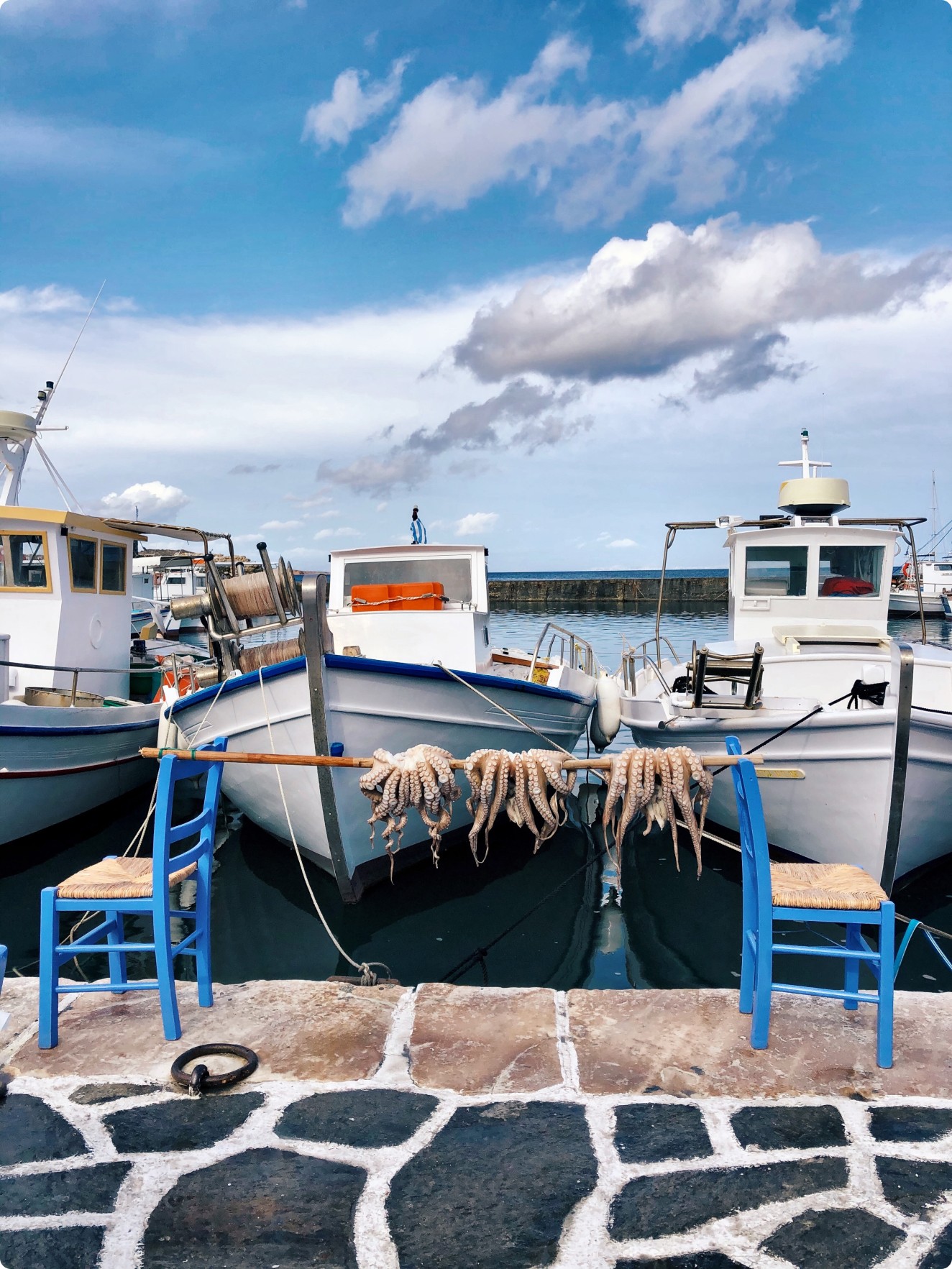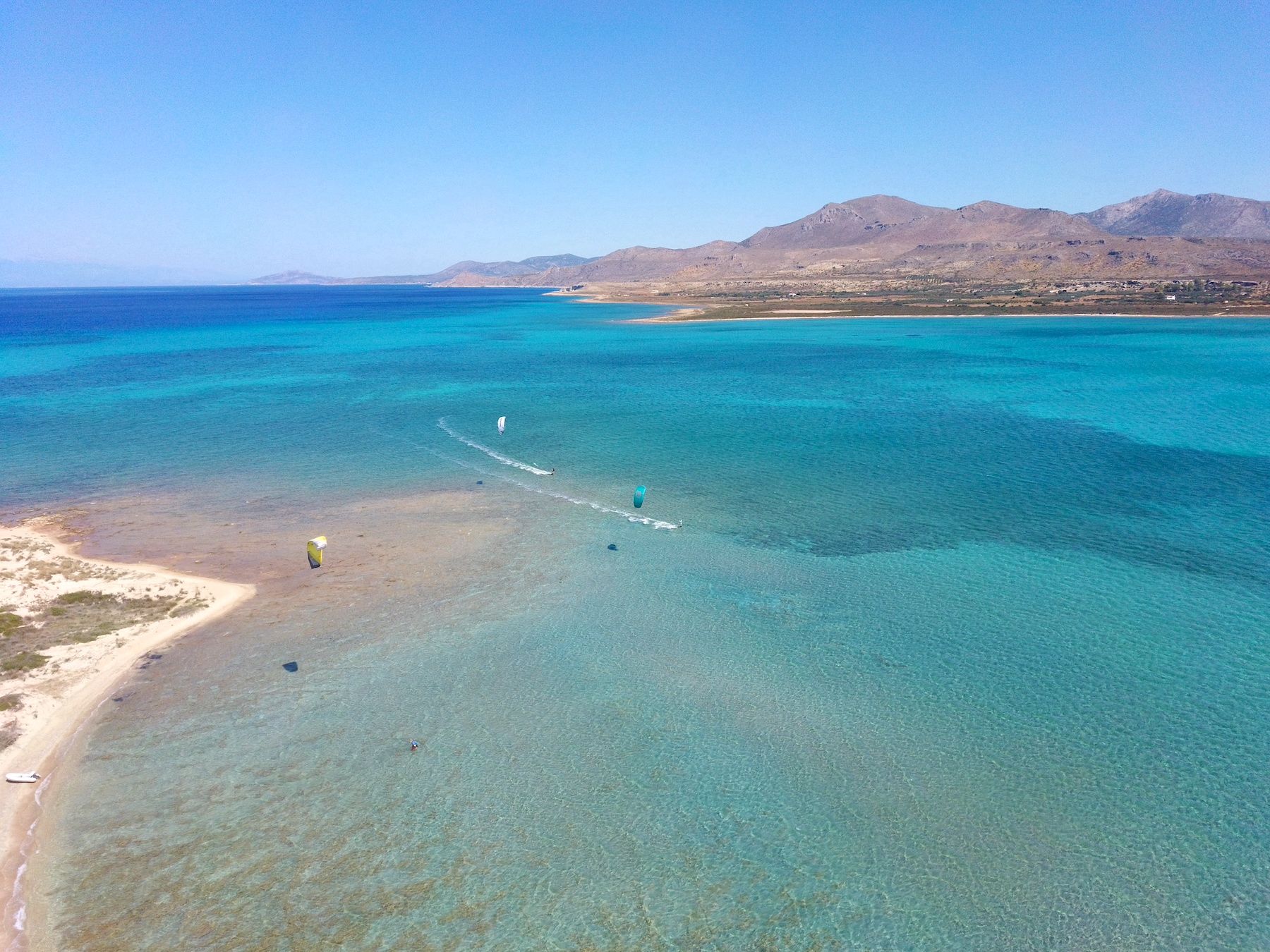 Meet New People and Share the Kitesurfing Experience
Our kitesurfing trip offers you the chance to meet new people and share the kitesurfing experience. You'll have the opportunity to connect with like-minded individuals from around the world who share your passion for kitesurfing. Our trip is the perfect way to make new friends and create unforgettable memories that will last a lifetime. Join us and be part of a community of kitesurfing enthusiasts who share your love of the sport.
Book Your Dream Kitesurfing Trip
Don't wait any longer to book your dream kitesurfing trip on a luxury catamaran in Greece! Our trips are in high demand, and spots are filling up quickly. By booking your trip now, you'll secure your spot on the dates that work best for you, and you'll have more time to prepare for the adventure of a lifetime. Plus, you'll have the peace of mind that comes with knowing that everything is taken care of by our experienced team, from the kitesurfing gear to the gourmet meals. So what are you waiting for? Book your trip now and get ready to embark on an unforgettable kitesurfing journey in Greece!
Book Now